"One takes sojourn in the maple forest at night, for the frosted leaves are redder than the flowers in February." These two lines are from the Tang Dynasty poet Du Mu's "Journey to the Mountains". The poet depicted a touching autumn scenery of the mountains and forests. In this November, another beautiful scene in Huaihua is about to appear before our eyes. The Aitouping to Wulangxi section of the Huaihua (Zhijiang) to Tongren (Hunan-Guizhou border) Expressway, which is about to be completed and opened to traffic, is lined with mountains on both sides, with deep forests and dense trees. Under the sunlight, the leaves turn red, the layers of forests are like dye, and the mountains are covered with sparkling clouds, contributing to a harmonious and beautiful landscape.
The Huaihua (Zhijiang) to Tongren (Hunan-Guizhou border) Expressway is located in the western part of Hunan Province, at the border of Hunan and Guizhou provinces, within the area of Wuling Mountain. The project is the Hunan section of the Tongren- Huaihua Expressway in the "Fifth Vertical Plan"—the "Chongqing-Tongren-Huaihua Expressway". This section starts from Aitouping Township, Zhijiang, Huaihua City in the east and connects with the Huaihua Zhijiang Expressway. The route extends westward through Wulangxi Township, Tuochong Township, Yaoshi Township in the southwest of Mayang, and finally connects with the Tongren section at the intersection of Huaihua City and Tongren City in Aotian Ridge. After opening to traffic, the expressway between Huaihua and Tongren will be directly connected, and the travel time between sections will be shortened to within one hour.
The main line of this project has a total length of 33.48 kilometers and a total investment of 5.692 billion yuan. It started construction in July 2020, with a planned construction period of 4 years. At present, the main project has been completed and the remaining work is underway. It is expected to be opened to traffic in this November. This project brings convenient transportation to the people of Huaihua and Tongren, helps promote the high-quality economic and social development of the two cities, and is also a colorful tourism and sightseeing route.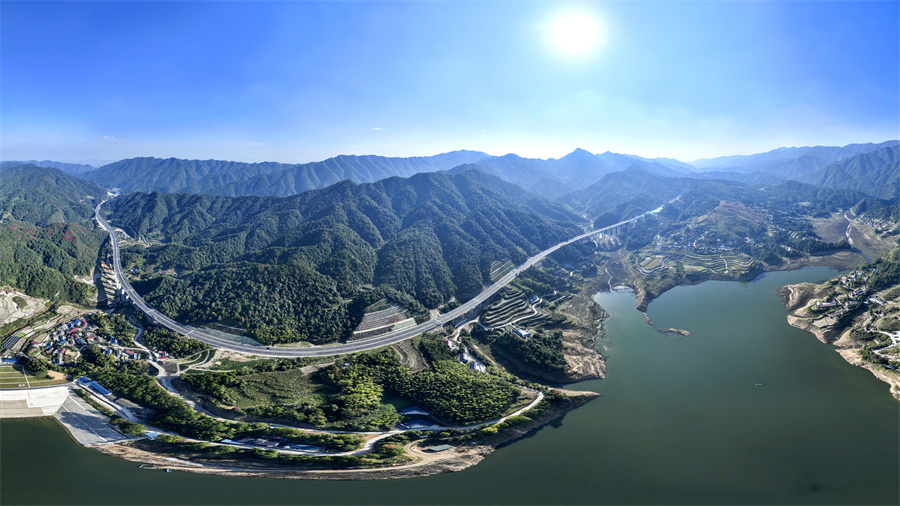 Huaihua (Zhijiang) to Tongren (Hunan-Guizhou Border) Expressway Longkou to Jinchangping Reservoir Area Section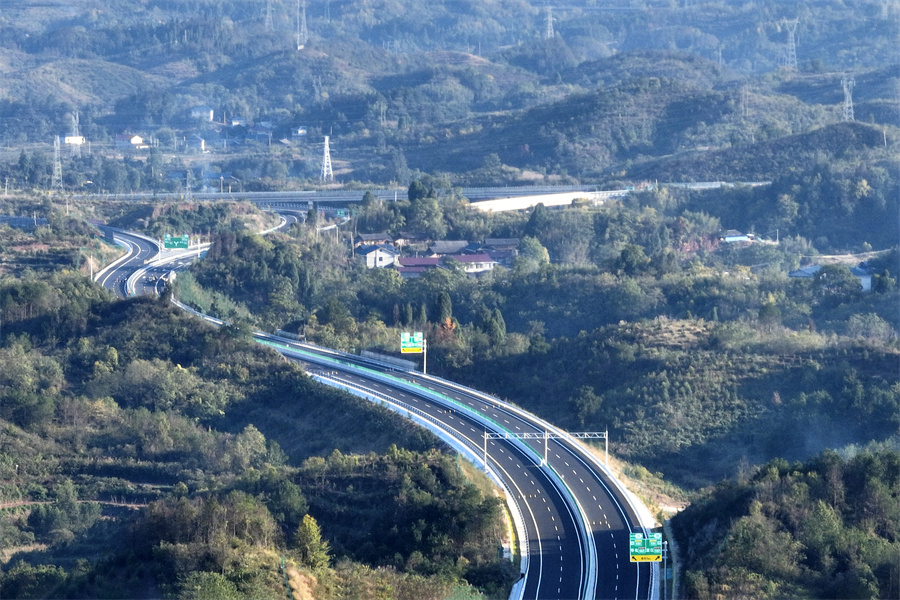 Panoramic View of the Intersection of Huaihua and Zhijiang in the Aitouping Section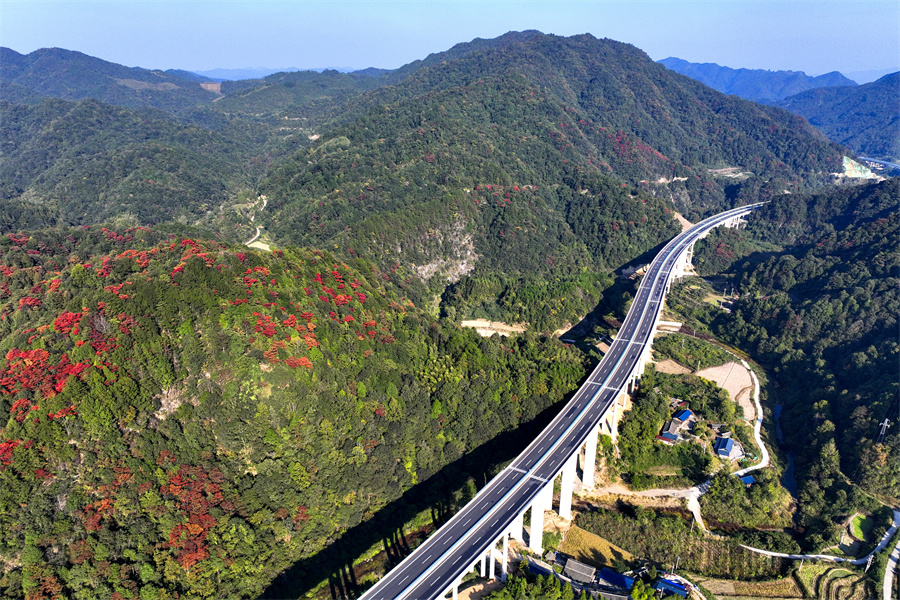 Xiaojiawan to Jinchangping Road Section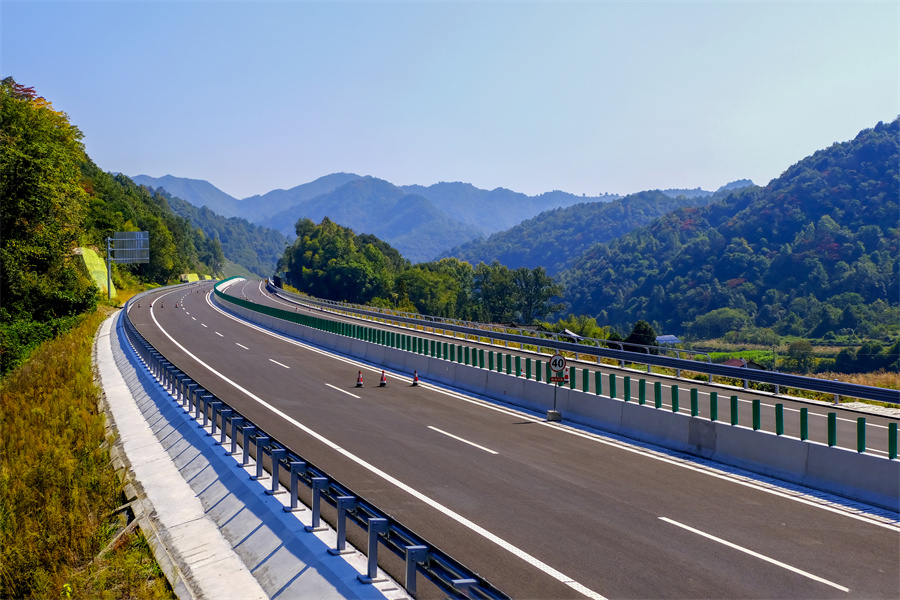 Longkou Section
Xiaojiawan Section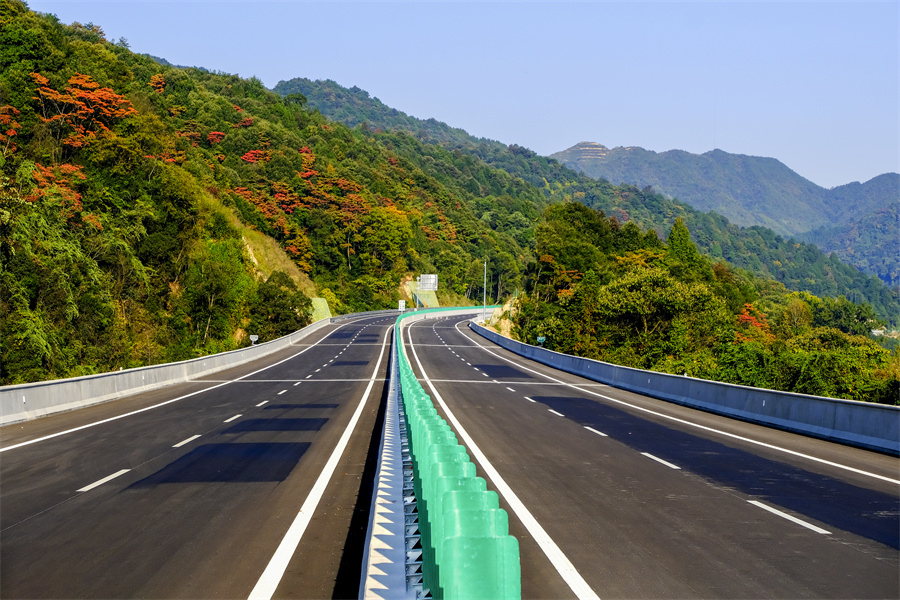 Longkou to Xiaojiawan Section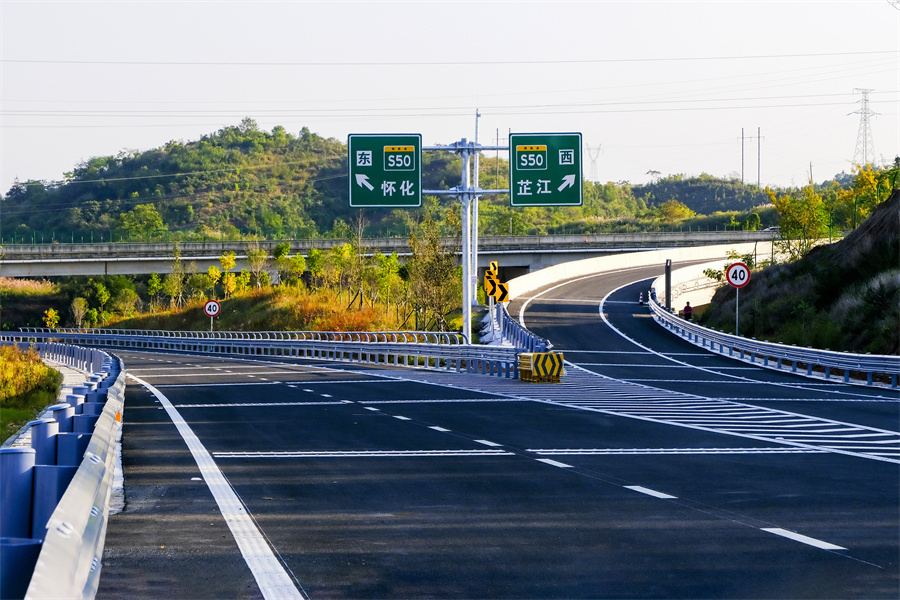 Aitouping Section at the Intersection of Huaihua and Zhijiang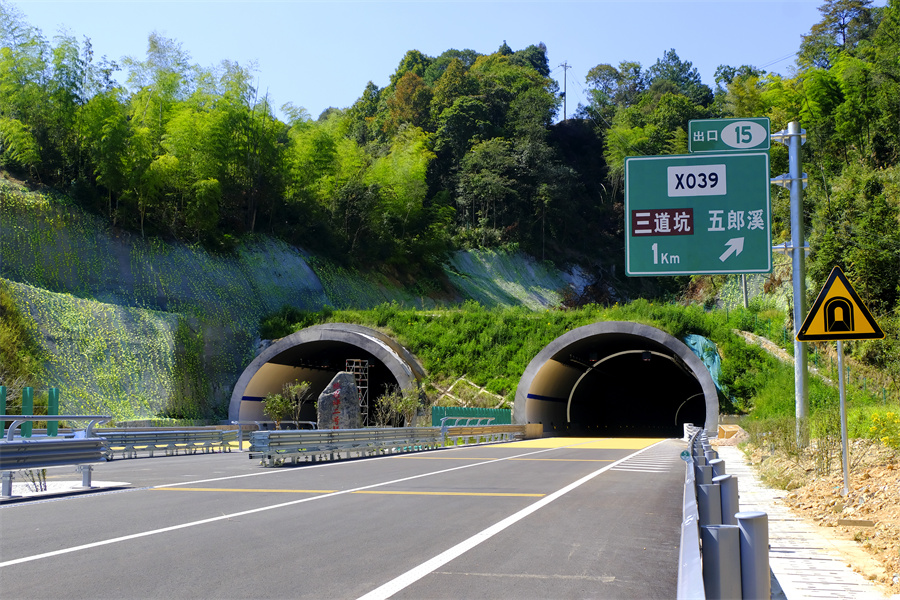 Wulangxi Toll Station Front Tunnel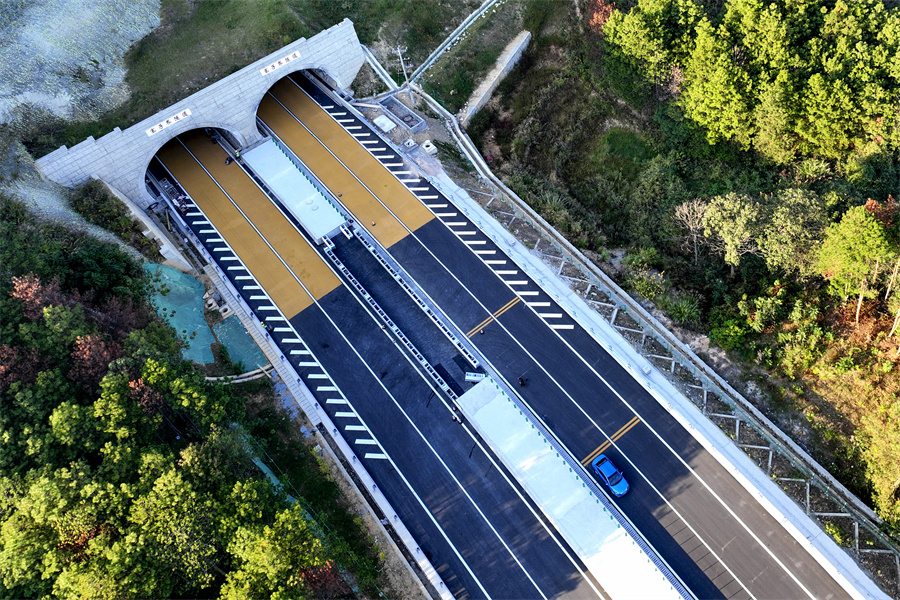 Zhaizijie Tunnel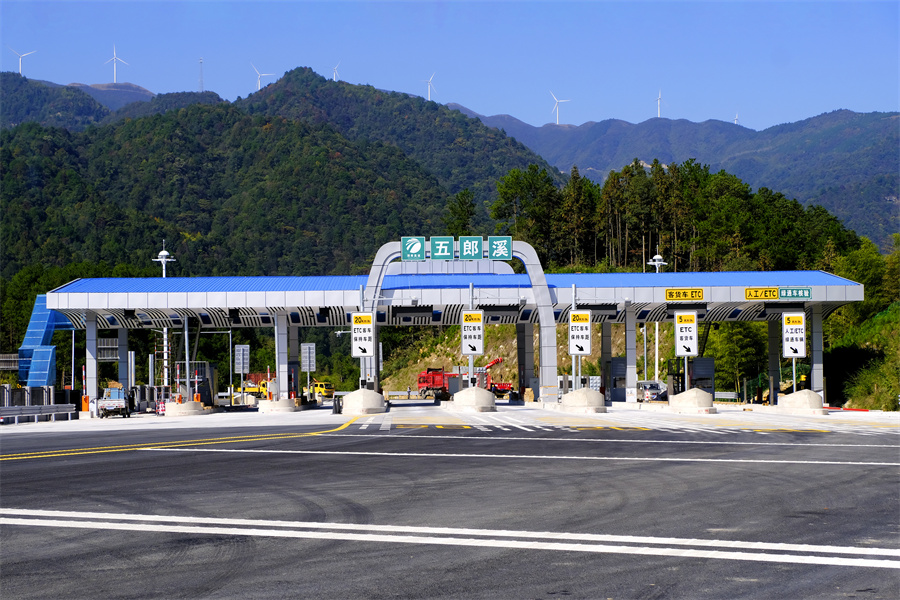 The Upcoming Completion of Wulangxi Toll Station
(Translated by Tian Xia)